TRANSFORMATIONS Journal of Media & Culture →
7 Common Words and Their Little-Known Relatives →
nevver: When some words have hit the big time, they've left clunky related words behind. EXHAUST/INHAUST While "exhaust," from the Latin for "draw out of," was first attested in 1540 and went on to a great career in the English vocabulary, "inhaust," with the meaning "draw into," was attested in 1547 (something about a "flye inhausted into a mannes throte sodenly") but soon became obsolete. ...
Interaction Design Awards
http://awards.ixda.org/vote
Amadi Talks: A Gun in Every Pot →
amaditalks: Wayne LaPierre of the NRA says that the answer to school shootings is an armed police officer in every school in America, and Congress should ensure that this happens when kids come back from winter break in January. Because cops are bulletproof, apparently, and are never shot. And a shooter with an AR-15 in his hand, finger on the trigger, will be stopped by a cop with a .9...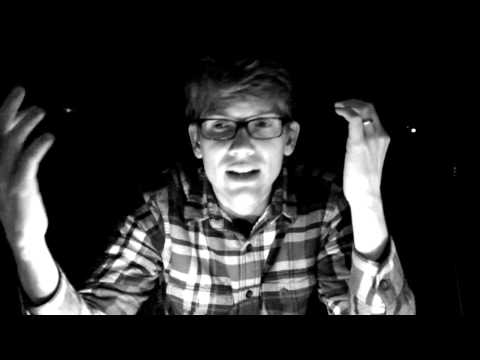 Oh, How Pinteresting!: "You're My Pinspiration" by... →
pinterblog: One of the most rewarding moments on Pinterest is when you come across someone's boards and instantly realize this person is amazing and you two would probably get along really well. You can repin, like, write a comment or follow someone to show how you love their taste, but we're also…
truth
amyqueenofthedead: you never fully realize how strange tumblr is until you scroll through your dash in a public place
Forward
Its rare you get to go to sleep feeling like all is right with the world. I know it's not true, there is a lot not working and there will be ups and downs in the next 4 years, and by 2016, who knows. But i'll take it.
Windows 8: The New Modernism →
putorti: Modernism is fundamentally a reaction to the past and a response to change. Windows 8 too is a response to the UI of the past and the continual change of technology. The Modernist ideas reflected in Windows 8 inform much of its core experience tenets, and understanding this past is key to understanding Windows 8 and its future. Interesting take on it!
Things to read more about:  http://en.wikipedia.org/wiki/Technocracy_movement
Useful mobile patterns! →
Monday...
So much to do and so little time A homeless man told me he liked my boots Skype dates with old friends are the best way to end the day
Thoughts on responsive design
http://bradfrostweb.com/blog/web/responsive-nav-patterns/ http://vimeo.com/45045038 http://viljamis.com/
Bureau Rabensteiner: N. Daniels Wien Stationery...
http://www.designworklife.com/2012/07/10/bureau-rabensteiner-n-daniels-wien-stationery-and-collateral/
The SF Underground Market
http://foragesf.com/market/
Great posts on Digital Product Design and the...
http://rosspw.com/ux-design-for-digital-agencies/ http://rosspw.com/ux-design-for-digital-agencies-2/
kinda want one
http://www.teslamotors.com/models
http://techcrunch.com/2012/07/18/women-in-tech-put-your-money-where-your-mouth-is/
disenthrall
"Very many people go through their whole lives having no real sense of what their talents may be, or if they have any to speak of." (Ken Robinson)
How to deal with creativity
http://www.ted.com/talks/elizabeth_gilbert_on_genius.html
human life: the infinite game
http://www.ted.com/talks/kevin_kelly_on_how_technology_evolves.html
"Always produce" is also a heuristic for finding the work you love. If you..."
– Paul Graham (via allenpaltrow)
Watch
lostinrevelation: itsanarabthing: they're are going to be millionaires witchcraft! ZOMG GENIUS